New Brands Launch
Our partners are taking advantage of the tools and marketing opportunities the HubStars platform has to offer. November saw 61 new HubStars brands launched in 15 different countries.
All of the brands launched this month are focused on highly targeted niche or special interest users. Focusing their branding and marketing efforts on these niche interests presents users with a dating app experience that is unique and that differs from the more generic dating app experience that users have become accustomed to.
The Affinity, Excite and Unity platforms provide dating brand owners the opportunity to market to over 20 specific interest groups in 26 countries.
The majority of these brand offers have been created using our Site Designer Tool that is available to all partners. Our team have been hard at work throughout November creating more designs to further help brands go to market with a unique design. If you want to give your brand a new look please get in touch with your account manager!
What is the meaning of life (at Christmas)? 42%!

The time to start putting up your festive decorations is upon us. It is also the time to ensure your marketing campaigns are primed and ready, in order to take advantage of the higher levels of dating app interest and engagement that comes at this time of year. Our platform has delivered a minimum of 42% increase in upgrade conversion for the last three festive seasons. This gives our partners a significant boost to the return on their marketing investment. Get in contact with our team to get the best advice on how to maximise your ROI over the festive season.
Affiliate Summit West 2020
We will be kicking off 2020 in Las Vegas at Affiliate Summit West, one of the biggest affiliate conferences of the year.
The renowned performance marketing event will be held at the Paris Hotel on Monday 27 – Wednesday 29 January 2020. The HubStars team will be hosting at Meetmarket stand 1612 on Monday 27th Jan from 12 – 6pm. You can visit us here or why not get in touch to arrange a one to one meeting with one of our account managers? Our team will be holding meetings in and around the Paris Hotel area so get in touch and let's discuss what we can offer you as a HubStars partner!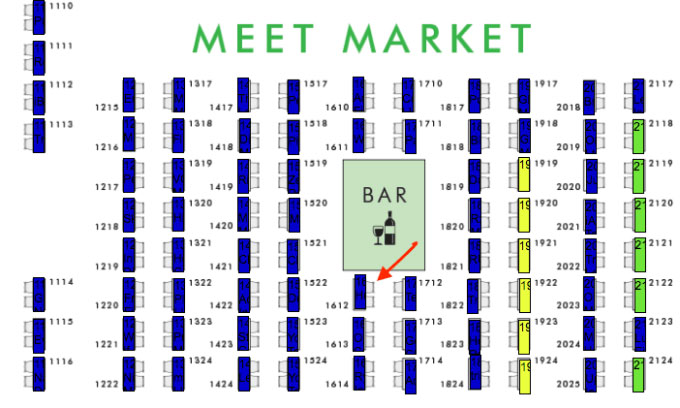 Partner Achieves 1 Million Registrations in 1 Month!
HubStars are delighted to announce another partner success story. By utilising a full suite of marketing channels, the partner has achieved over 1,000,000 registrations in November alone.
Generating more new registrations from North America, UK, Australia, India and Latam the partner is reaping the rewards of expanding their portfolio across the broad range of geo and niche combinations we have on offer. This has resulted in a 41% increase in initial revenue vs October. This partner is ending the year with a bang and ready to secure even more success over the festive period!
To ensure your marketing efforts are ready to take advantage of this time of year get in touch with the HubStars account management team.
Top Niche/Geo Performance
November has seen a huge push from the HubStars partners. Expanding their portfolios and generating significant increases in new user sign ups across the range of geos available. Here a few of the highlights: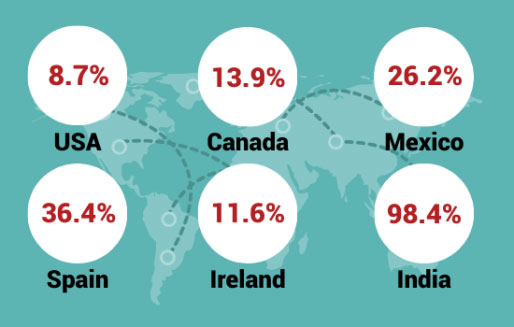 Registration % Increase vs October
With this huge growth in registrations, the performance of our niches has continued to deliver real value to partners. Here are some of the top performing niches in November based upon SOI to initial upgrade.
UK
BDSM – 8.0%
Transgender – 7.3%
CANADA
Crossdress – 9.8%
Bisexual – 8.2%
AUSTRALIA
Gay Male – 10.2%
Couples – 8.7%
NEW ZEALAND
Cougar – 13.9%
Lesbian – 8.3%
SPAIN
Bisexual – 7.1%
Spanish – 8.2%
Launch of New LGBT Niche
To provide even more variety to your brand portfolio the HubStars team have developed and launched a new niche for the full LGBT community.
This niche has provided partners with an opportunity to brand a dating app that appeals to a broader range of users. The niche offers users with LGBT specific features and a welcoming community of like minded people. We are happy to report this new niche has hit the ground running with a first month launch upgrade rate of 5.6%!
Welcome New Team Members
Our team has been expanding significantly to effectively manage the record breaking numbers of new users and revenues that 2019 has delivered.
We are delighted to welcome both Louisa and Vicky to our team. Louisa joins us as a new Conversion Specialist, with a wealth of qualifications and experience she is already making her mark within the team. Vicky has joined the team to support the Directors in their duties and has been a huge hit with our office based in Douglas.
In addition to this we have also increased our moderation team substantially to help provide users with an even better dating app experience. We are always looking for ways to provide the very best service possible and with the rapid expansion of our user base in 2019 the expanded team will ensure we are continuing to provide a safe and genuine dating experience.